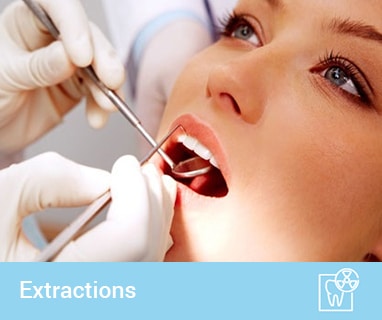 A tooth may need to be extracted if there are no other methods available to save the tooth. The tooth may have broken in a way that is unrestorable, have extensive decay beyond repair or be the result of trauma or gum disease. If a tooth extraction is required, it is important to ensure this is done as soon as possible to prevent infection and further complications.
A tooth extraction may also be required due to the following reasons;
Orthodontic treatment in order to make space for teeth to be brought in to alignment
Wisdom teeth that recurrently become infected or have restricted space
At Pimpama City Dental Centre, our team ensure your comfort is our highest priority. We will discuss the procedure and expected healing process and post-operative care. Our Gold Coast dentists are highly trained with the best available equipment to ensure it is a fast and comfortable experience. Thanks to advancements in the dental industry, extractions can be pain free. We use a numbing gel prior to local anaesthetic and our patients claim they often do not even feel the needle.
Call us for more information or in order to schedule your tooth extraction appointment.