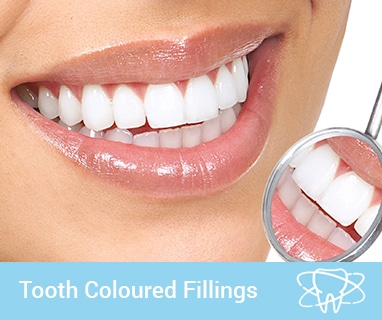 Our Gold Coast dentists only offer tooth coloured fillings. These fillings are similar to the appearance of natural teeth and are used to restore cavities and replace chips or fractures in teeth.
Tooth coloured filling material, also known as composite resin can be used to perform cosmetic enhancement to improve the colour and shape of the teeth. This filling material can be used to place fillings in front teeth and back teeth. The cost for composite resin restorations is quite low and they have a great longevity. This filling material also bonds well to the teeth, which means less drilling and less sensitivity compared to silver fillings.
For more information on this service, please phone our friendly team on the Gold Coast who will be happy to assist you.
To learn more about the benefits of this filling material compared to silver fillings, read our blog article 'Benefits of tooth coloured fillings'.