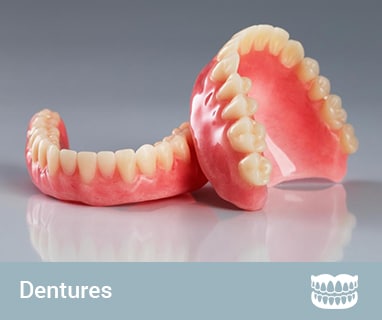 A removable option for replacing missing teeth is called a denture. A well-made denture can appear to look like natural teeth and comes in a number of different materials. When you are missing teeth, it can impact your confidence when you smile, make it harder to eat some foods and also alter the shape of your face.
There are a range of types of dentures available today, and your suitability and options can be discussed during a consultation with one of our dentists. Dentures can help to replace one or more missing teeth, or a full denture replacing all natural teeth. Chrome and acrylic are common denture materials. At Pimpama City Dental Centre, we can customise a treatment plan for your dentures keeping in mind your budget and expectations. We use only the best local dental laboratories to construct your denture to ensure the fit, feel and look is as natural as possible.
If you are considering a denture to replace missing teeth, enhance your smile and improve your eating function, our friendly team will be happy to assist you.