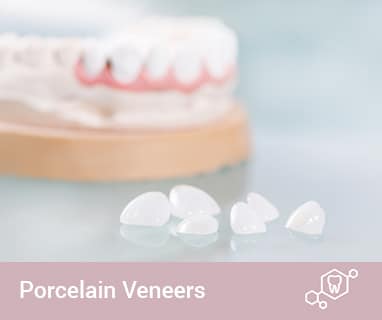 Porcelain veneers are a thin, custom made shell constructed with tooth coloured materials to improve the appearance of your front teeth. These veneers are bonded to existing teeth to improve the colour, shape and size of the teeth.
We first recommend a consultation appointment with one of our dentists on the Gold Coast. During this appointment, we can complete an examination of your teeth and also gain your input on what you would like to change about you smile.
Some people prefer bright, white, celebrity-style smiles; whilst others prefer a more 'natural look'. Our team of dentists will ensure we achieve the result you want. In some cases, veneers are a great option as an alternative to long orthodontic treatments. Veneers are a permanent fixed option, so it is important to ensure you are in the best possible hands. Rest assured, we have a team of very professional experts.
For more information on this service, please phone our friendly team who will be happy to assist you.