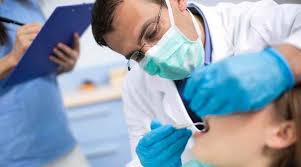 During the COVID-19 pandemic additional guidelines have been brought in to keep yourself (our patient) and our team safe. These include looking at the whole practice and implementing measures to minimize the risk of spreading COVID-19. Take a look at the ways we have implemented these additional safety practices.
Magazines
Magazines in the waiting room have been removed. This is important because we cannot regulate the amount of people touching these or if people have effectively sanitized their hands. Although this has always been something we have provided for our patient's to ease any boredom while waiting we still have our television running for your viewing pleasure.
Children's Toys
Children's toys have also been removed. As we know many children put toys in their mouths which is too much of a high risk. In this case we have eliminated this risk altogether. If you have children with dental appointments, please feel free to bring along something belonging to them to keep them entertained.
Hand sanitizer
You will notice when you walk through our doors hand sanitizer at the front desk. When you check in for your appointment you will be required to sanitize your hands. We also have sanitizer placed at each payment station so you can sanitize your hands prior to payment and after as well.
Mouth Wash
Before your appointment starts your dental assistant will ask you to rinse your mouth with the mouth wash provided. It is just a small amount and only for 15 seconds. This acts like a sanitizer for your mouth and lessens the risk of any spread of germs.
Personal Protective Equipment
We have always had the highest standards when it comes to PPE. Face masks, safety glasses and gloves are always worn for each patient due to the high risk of contaminants even without covid being an issue
If you have any queries or concerns, we are more than happy to discuss these with you. Just give our friendly team at Pimpama City Dental Centre a call!