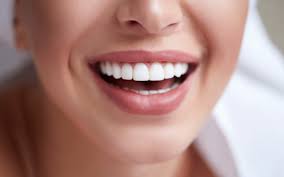 If you are unhappy with the appearance of your teeth, dental veneers may be an option for you to improve your smile and restore confidence. Veneers can improve chipped and broken teeth, stained and crooked teeth, improve the shape/size of teeth and restore gaps in the smile.
Veneers are a thin porcelain like shell that are hand made to fit over the top of your existing teeth to enhance appearance and sometimes strengthen the teeth. This procedure is done over two visits. During the first visit, we take impressions of your existing teeth to aid in the construction of the veneers. We will then prepare your natural teeth for veneers by removing some existing enamel to ensure veneers fit seamlessly and look natural. Whilst waiting for the final porcelain veneers to be made, you will be fitted with temporary veneers to protect the teeth and maintain aesthetics.
Within 1-2 weeks, your final veneers will be ready. The temporary veneers will be removed and final veneers bonded to your teeth. In less than two weeks, you can transform your smile and feel as thrilled and confident as many of our patients who have undergone dental veneers with us. Phone our friendly team on 5670 3777 for more information or to arrange an appointment.