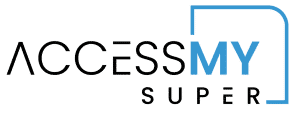 If you need dental implants or major dental work but have no idea how you're going to pay for it, you could qualify for the Early Release of Superannuation. This has been made available to provide you with access to your funds when you need it most.
Dental surgery involves numerous procedures, technologically advanced equipment and a highly skilled practitioner. All these factors ensure the best treatment with the least possible discomfort so instead of waiting until you are 65 years old, you are able to access your funds immediately, regardless of your age. That's why requesting an early release of superannuation for dental treatment can provide huge financial relief, especially if you have limited or no private health cover.
You do need to meet the eligibility criteria so it is a good idea to speak with your super fund to determine this. If you do meet their criteria for withdrawing under compassionate grounds, then you are allowed access to a lump sum to pay out of pocket expenses for dental treatment for yourself or your dependents.
Some of the procedures ERS can be used to access include:
• Implants
• Root canals
• Crowns
• Surgical removal of wisdom teeth
So if you find yourself struggling with finances and have exhausted other options of finance Super may be the answer for you. Enquire with your super fund or contact one of the team member at Pimpama City Dental Centre who can help you out with may questions you may have 07 5670 3777.